Tier One Installations- Expert Mobileye Collision Avoidance & Geotab Fleet Tracking GPS Installer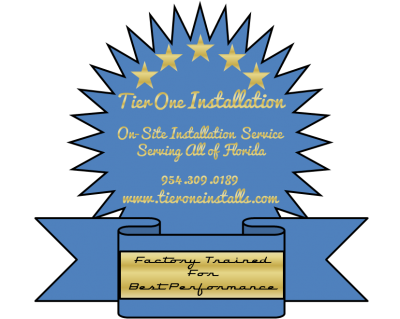 CHOOSE

TIER ONE FOR YOUR FLEET INSTALLATION NEEDS!
The goals for Tier One are to provide outstanding telematics, GPS fleet tracking and collision avoidance system installation services using only well qualified and very experienced technicians. We strive to have ultra fast turnaround times from job scheduling to completion and take every opportunity to ensure your in-vehicle technology deployments go smooth and efficiently. 
  Currently our main service area is the South Eastern US and we offer a super fast (usually about 24 hours in advance) priority dispatch capability in Central Florida around the I-4 and I-95 corridors. This includes the Tampa bay area to the West, Melbourne / Palm Bay / Titusville to the East, North to Jacksonville and South to the Palm Beaches.  Tier One is insured to work on county / state / city / municipality owned assets, emergency vehicles and light, medium and heavy duty fleet and private vehicles. We are factory trained and have many factory certifications. Actually, in some cases, the founder of Tier One wrote the test other installers took to get certified or created the documentation used to train end users and installers. Experience like that makes the difference! The founder is a long time 12 volt industry veteran having sold, installed and trained across multiple segments including wholesale, retail,  fleet and on the manufacturer level working with technologies like GPS fleet tracking devices and collision avoidance systems. He has led tech support and installation teams, improved processes, tested and developed products and done more than his fair share of picking up the pieces after others were long gone. Again, that makes the difference! During his 20+ years in the business he found many installation providers and contractors don't fully deliver on their promises and they often misrepresent to their clients who they are sending out to do the job. He saw services that were poor, of inconsistent quality and the time it took to complete many projects often led to missing deadlines. Worse than that after talking with the technicians who were dispatched out to do the jobs he went to repair or perform quality control inspections on, it became obvious that many installation contractors used unqualified and inexperienced personnel to do their installations!  Processes used by those contractors mentioned above leave little reassurance the job was done right to begin with and no confidence a product is functioning correctly.
Manufacturers and clients need installers handling their devices who are qualified because the advanced technology and complex installation processes of today's fleet electronics demands it.
At the end of the day providers doing business this way create unnecessary service calls, extra labor costs, unhappy customers or worse yet, ex-customers. Those are problems and issues no client should ever be faced with. The logical solution to these industry problems and issues was to take the reins and provide what others can't deliver. Tier One Installations.  Questions about pricing? Email us
info@

null

tieroneinstallations.com
or call us 954.309.0189 today!    
                                          

Tier One is an authorized installer of Geotab! 
                                                         

We also are Mobileye experts!